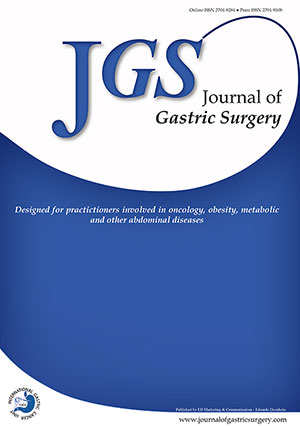 Journal Description
Journal of Gastric Surgery is a peer-reviewed, open-access journal devoted to publishing papers in the area of gastric diseases and treatments. Types of articles include original articles, basic science, clinical/surgical case reports, commentary, controversy, reviews, meta-analysis, letters to the editor and surveys.This journal continues the commitment of its founders to bring together all aspects of scientific endeavor for the betterment of our patients, and is dedicated to researchers, clinicians and caregivers in stomach diseases from all around the world.
To submit an article to the Journal or become a reviewer please login or register

The journal is published four times a year (March - June - September - December).
Online ISSN 2704-8284
Print ISSN 2704-9108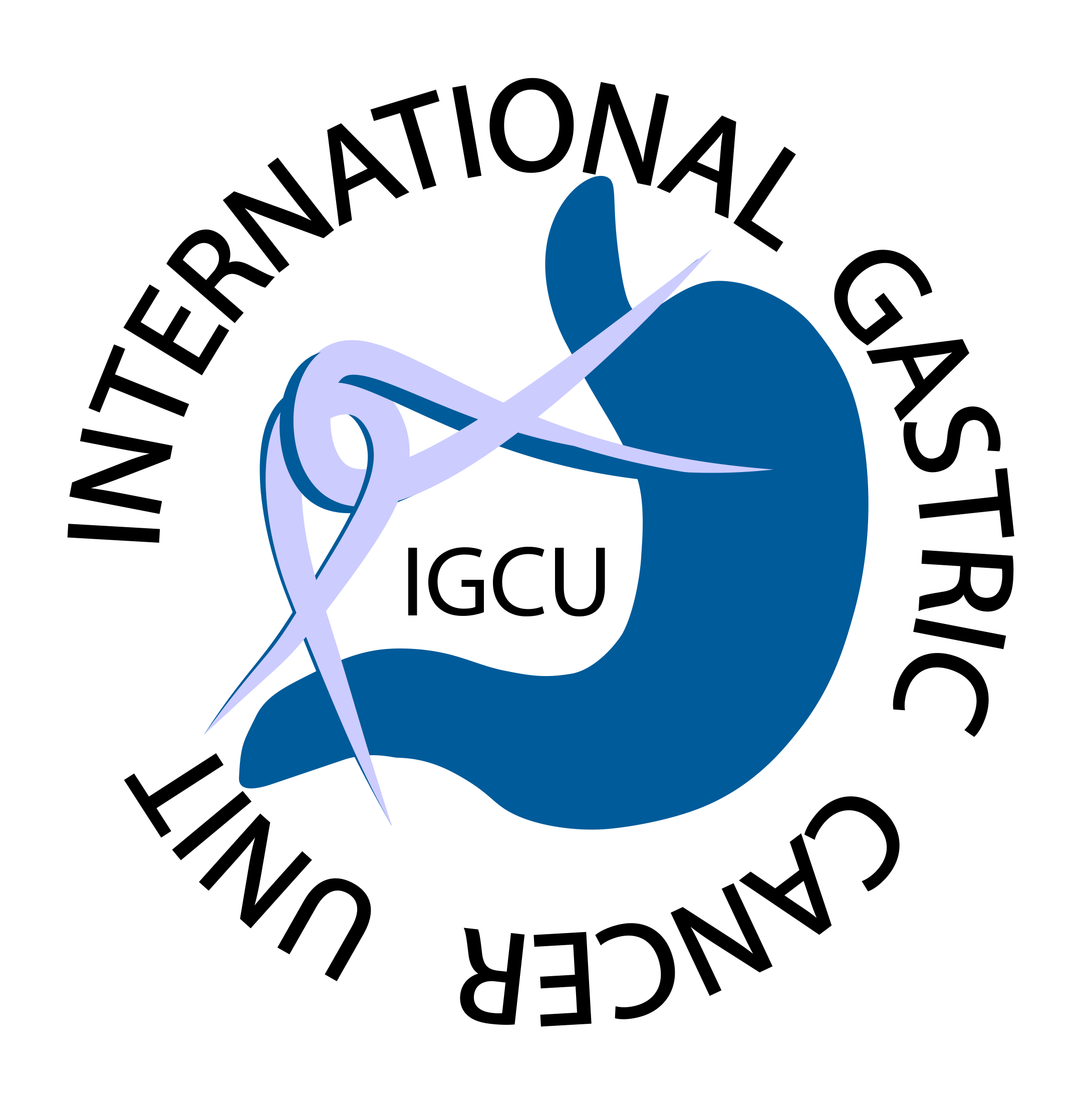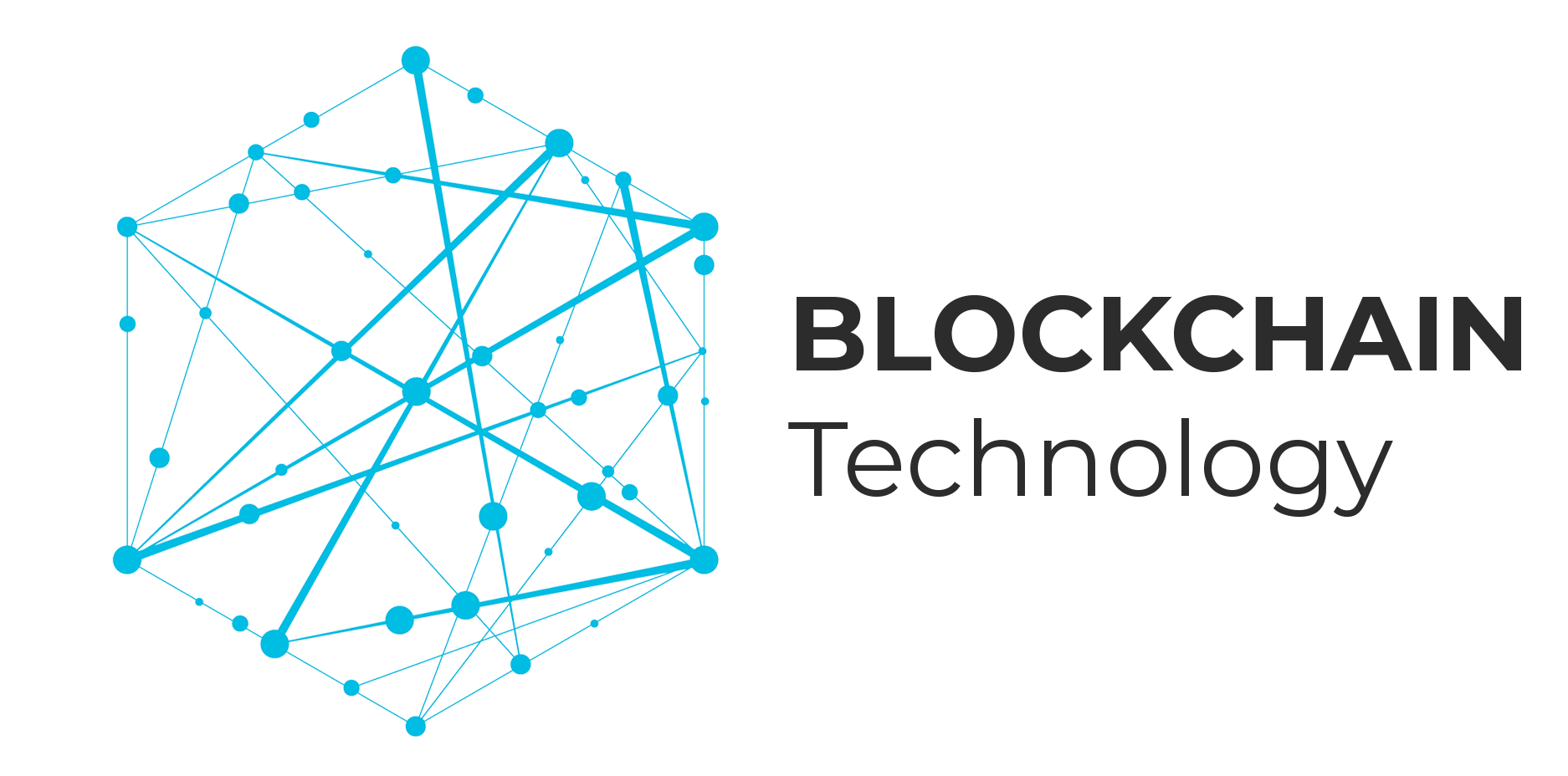 Feb 20, 2020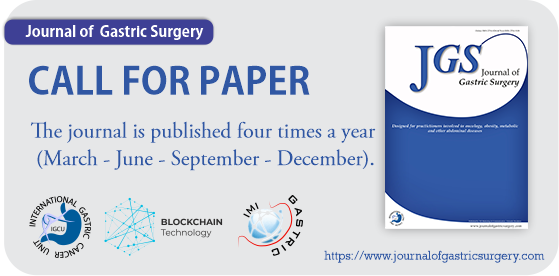 Journal of Gastric Surgery
Volume 2, Number : 3
September 15, 2020
Issue Description

IN THIS ISSUE:
• Dr. Sahoo shows the role of laparoscopy during total gastrectomy for gastric cancer.
• Achalasia is a rare motility disorder. Dr. Gallo compared results of mini-invasive Heller-Dor procedure with those of POEM.
• A large sample of patients has been analyzed by Dr. Zemni to investigate the outcomes of gastric signet ring cell carcinoma (SRCC) in comparison with non-SRCC.
• Two extensive reviews of the literature are reported in this number regarding precancerous esophagogastric conditions and benign gastroduodenal perforations.
• The authors of the case report section showed the management of patients with gastric leiomyosarcoma, complicated paraesophageal hernia, and jejunal diverticula.
Retrospective Study
Case Series
Case Report
Review Article
Comparative Study
Case Report
Review Article
Retrospective Study
Current Issue
Journal of Gastric Surgery
Volume 3, Number : 1
Vol. 2 No. 4 (2020): Journal of Gastric Surgery
Case Report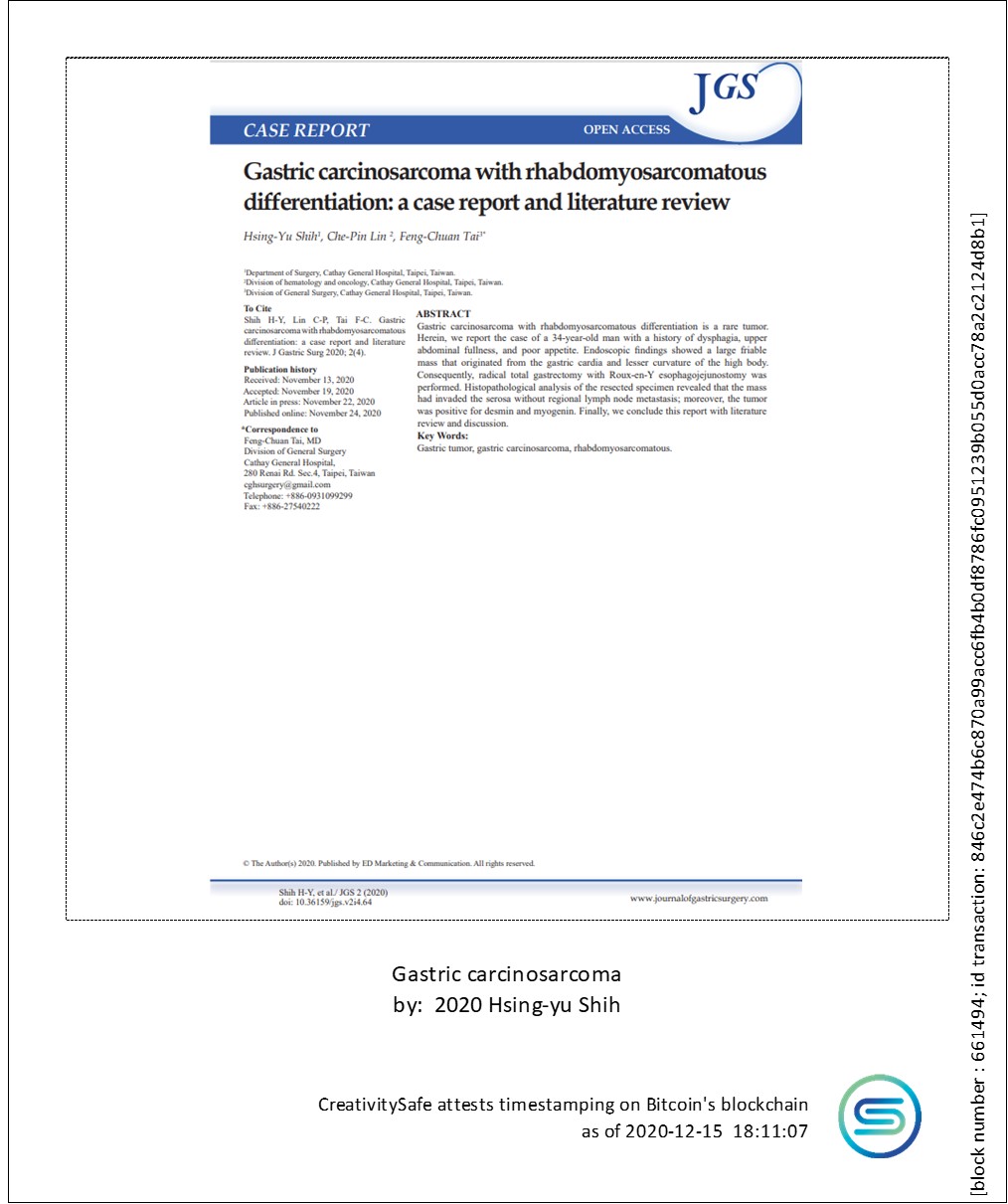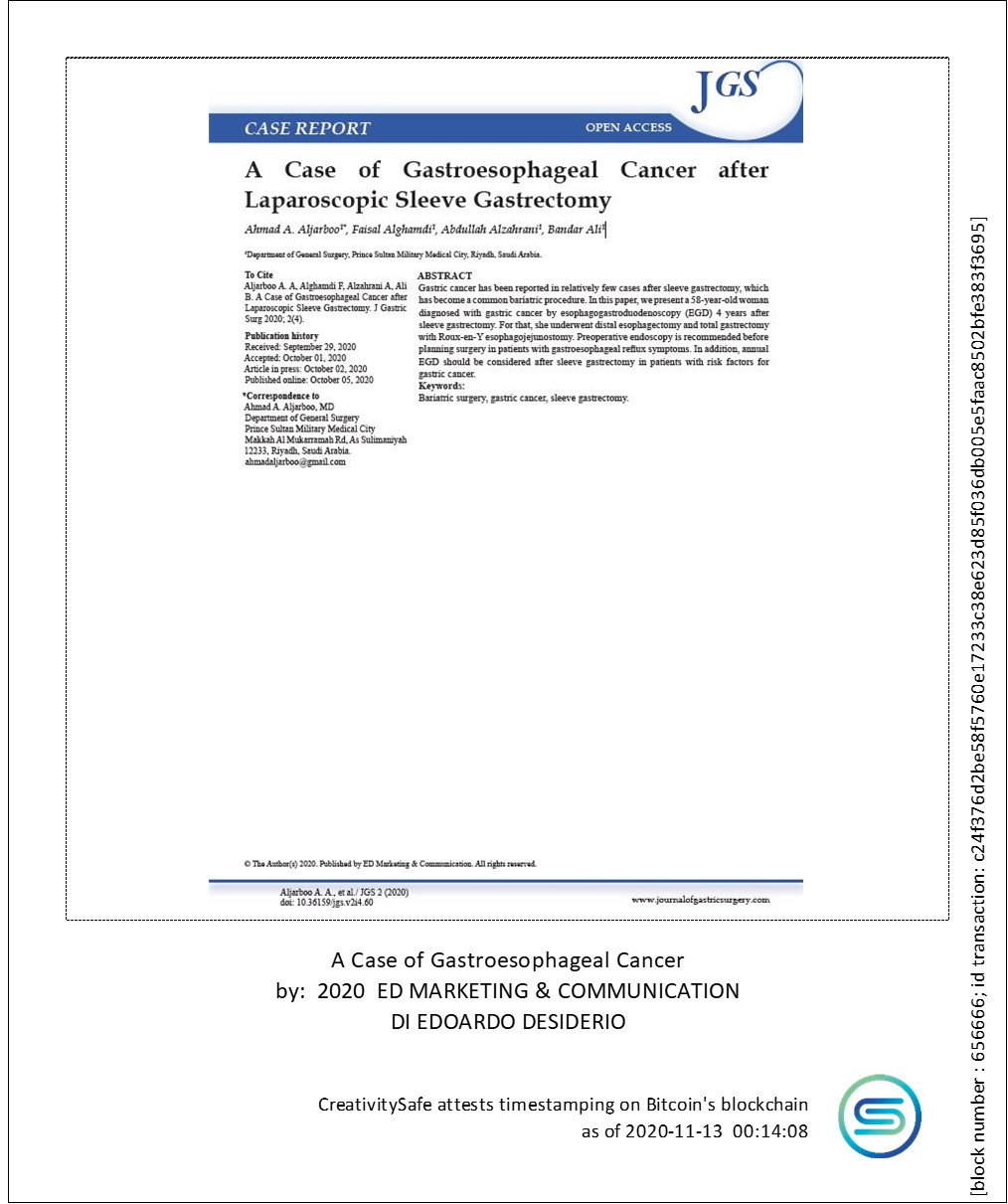 View All Issues